LLATL
Displaying 1 to 3 (of 3 Products)
LLATL7 Grade 7 The Green Book - Seventh Grade Skills SET 36 weekly lessons divided into easy-to-use daily plans. 3 Book Studies (listed in the...
$35.08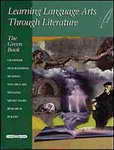 Grade 7 LLATL Student Book ONLY - Green Everything your student needs to complete the program is found in the Student Activity Book, including the...
$15.75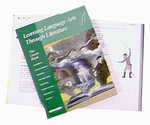 Grade 7 Learning Language Arts Through Literature is a complete language arts program. Student and teacher materials for first grade through high...
$19.33
Displaying 1 to 3 (of 3 Products)